ROTARYFONDET (TRF)
/
FREDSARBEID OG FN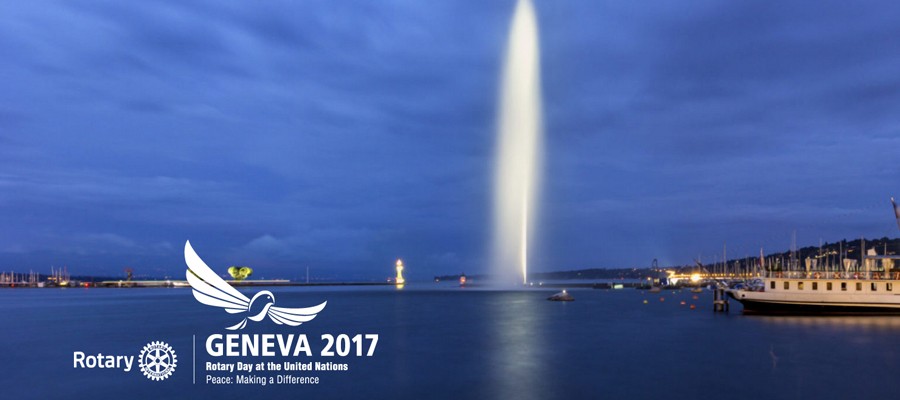 Rotarianere selv bidro til etableringen av UN og hvert å er det en dag der rotarianere er med i UN.

Rotary Day at the United Nations celebrates two organizations' shared vision for peace and highlights the critical humanitarian activities that Rotary and the UN lead around the world.
The event also honors people who make a positive difference in their community, their country, or around the world. Each year, about 1,000 guests attend.
Who attends?
Rotary Day at the United Nations is open to the public. The audience includes:
The Rotary International president and directors, Rotary Foundation trustees, other Rotary leaders, and Rotary club members
Leaders from the United Nations
Experts from other nongovernmental agencies
Renowned humanitarians
Young leaders who attend to exchange ideas, learn about the UN, and meet international leaders
Rotary Day 2017
Under this year's theme of "Peace: Making a Difference," Rotary will honor six Rotary members or Rotary Peace Centers alumni who have done outstanding work for peace, professionally or as volunteers. The event will be held Saturday, 11 November, at the Palais des Nations in Geneva, Switzerland.
Rotary leaders, UN officials, and humanitarian experts will educate and inspire participants to work for peace at local, regional, and global levels.
General and breakout sessions will address the UN Sustainable Development Goals and emergency and humanitarian assistance. A special session developed by and for young leaders will highlight the importance of education to peace.
There will also be a welcome reception and tours of Geneva and the Palais des Nations.
The event is open to Rotary members and guests but requires a two-part registration.